Incognia Announces Auth0 Integrations
Incognia launches Identity Proofing and Security integrations on the Auth0 Marketplace
Today we announced two new integrations, Incognia Onboarding and Incognia Authentication, on the Auth0 marketplace. With these new solutions, Auth0 customers now have easy access to Incognia's mobile identity verification and authentication capabilities seamlessly integrated within the Auth0 identity and access management platform.
When we selected Auth0 for our authentication platform two years ago, we did not anticipate that we would be announcing Incognia solutions for the Auth0 marketplace. At the time of selecting our authentication platform, we were interested in seeing how easily the Auth0 product integrated and performed.
What we liked most about Auth0, and the reason why we selected Auth0 for authentication, was its ease of use. Today, as the Head of Product at Incognia, I can report we've had another great experience working with the Auth0 team, experiencing the same ease of use in integrating Incognia within the Auth0 platform.👍
The new Incognia integrations for Auth0 are available beginning today on the Auth0 marketplace and are ready for installation by existing Auth0 customers. Customers looking to leverage the integration must first install the Incognia SDK into their mobile app and then activate a custom rule to communicate to the Incognia servers.
The Incognia Onboarding integration supports mobile identity verification processes by leveraging device intelligence and location behavior to deliver highly precise address verification. When executed, the Incognia Auth0 Rule communicates with the Incognia Onboarding API to gather the risk assessment for both the new device and user-provided address. The default Rule focuses on the home address for identity verification, but the address type is customizable, and the rule can be customized to change the source of the address.
The Incognia Authentication integration verifies login attempts by comparing the location of the login to the user's historical location behavioral pattern. Logins initiated at familiar locations will result in a low Incognia risk score and can be used to reduce authentication friction. When executed, the Incognia Auth0 Rule communicates with the Incognia Transaction API to gather the risk assessment for both the device and user account.
What we like most about this partnership is that it enables Auth0 customers to seamlessly take advantage of Incognia's device and location behavior intelligence within their existing identity proofing and authentication flows, for reduced friction and enhanced fraud detection.
To learn more about the Incognia integrations please visit our integration pages on the Auth0 marketplace: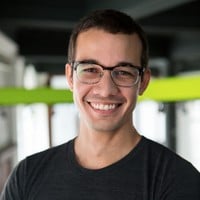 Guilherme Cavalcanti
Head of Product