Fintech Mobile App Ranking [Onboarding Friction Index]
New Incognia Mobile App Study ranks Chime, Robinhood and Credit Sesame winners for lowest onboarding friction
Entering the new year, 2021, there are many changes in consumer behavior that began in 2020 as a result of the global pandemic. The transformation of how consumers are choosing to bank and make payments is arguably one of the biggest changes in behavior. With access to physical banks restricted with lockdown and social distancing, consumers are looking to mobile banking and payments apps to fill the gaps.
Our first Incognia Mobile App Report for 2021 focuses on the onboarding process. The report compares ten of the most popular fintech apps, including Chime, Dave, GoBank, MoneyLion, Simple, Acorns, Robinhood, Wealthfront, Credit Sesame and Earnin. We wanted to review the onboarding process across a selection of financial services apps to see how they compared. Included in the list of apps reviewed are not only mobile banking apps but also apps for investing and trading and apps for other financial services such as credit scores and advances on paychecks.
The creation of new accounts is where the customer experience begins, and also ends when the process is too complicated or creates too much friction. In the absence of any in-person interaction, the onboarding process for a mobile customer is the first impression of what it will be like to be a customer. Lengthy processes result in abandoned applications and a reduction in new account open rates. Failure to onboard a new customer is more costly to a company in terms of lost revenue than fraud losses.
In this study, we measured the time to complete a new application, and the number of screens, clicks and fields required for onboarding. We also reviewed the specific personal information items required to create a new account. The data from this analysis is used in the calculation of an onboarding friction index which provides a comparative measure of how easy or difficult is the onboarding process comparing different fintech mobile apps.
Download the report to see the full analysis and rankings.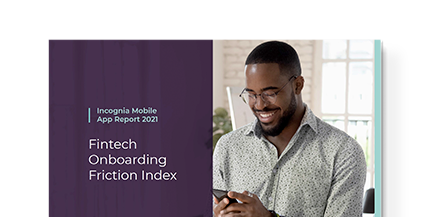 Paula Skokowski
Chief Marketing Officer