Key takeaways from the 2023 Marketplace Risk Management Conference
Fraud Prevention, User Verification, Fake Accounts, and AI Risks—Explore the key learnings from MRMC 2023, revealing the challenges and solutions shaping the future of marketplace risk management.
The 2023 Marketplace Risk Management Conference (MRMC) last month saw hundreds of attendees from major online marketplaces come together to talk about fraud, the tech and tactics used to fight it, and the best ways to identify and mitigate risk in marketplaces today.
Incognia sent a large team to the conference, and our own CEO and co-founder André Ferraz joined several panel sessions. André presented with professionals from companies like Etsy, Nextdoor, Amazon, Doordash, and Shipt about lessons learned while fighting fraud on the ground, as well as predictions for the future.
MRMC brings together some of the brightest and most influential minds in the industry. Participating in the conference was a great way for us to stay in tune with the challenges facing marketplace businesses today, and to learn what its leaders are most concerned about.
Here's a recap of our biggest takeaways from MRMC:
The future of marketplace user verification is lightweight and frictionless
All leading marketplaces, from retail to dating, are looking for frictionless user verification solutions.
As you know, user verification is a challenging balance. Marketplaces implement user verification to protect against this fraud, but if their verification method introduces too much friction into the onboarding process, it can turn good users away, impacting growth.
This is the tightrope walk of marketplace user verification: friction hurts user acquisition, but weak verification hurts user retention and leaves the platform vulnerable to fraud and abuse.
In a panel about new approaches to user verification, Justyn Harriman of Nextdoor explained the importance of minimizing friction at onboarding: "If we ask for too much, people disappear. They're not that invested in joining another social media [platform] and giving their whole ID."
Members of the Incognia team also spoke with Trust & Safety leaders in dating about their user verification challenges. They shared the same sentiment as Justyn, users will not tolerate high friction verification processes which is forcing them to look for cutting-edge signals that enable the right balance between growth and fraud prevention. That's why lightweight, frictionless user verification solutions were at the top of many wish lists at MRMC 2023. When verification solutions can balance minimal user frustration with robust verification and security, marketplaces can have their cake and eat it too.
Fake accounts on marketplace platforms
Closely related to user verification is the creation of fake accounts. As fraud experts know, creating fake accounts is a necessary step to successfully executing numerous different fraud schemes.
For example, we learned that platforms for hiring freelancers and contractors are being exploited for the purposes of laundering money. Fraudsters are creating fake service provider and customer profiles to exchange money, effectively "cleaning" it. Similarly, vacation rental platforms have major issues detecting fake listings, leading to very poor customer experience and very public reputational damage.
For socially-oriented platforms like dating apps, social engineering remains a big issue. Dating apps in particular are looking for lower-friction ways to fight back against romance scammers and foster a safe community, without causing excessive frustration for good users through tedious identity checks.
These challenges with fake accounts–along with the desire for a low-friction user verification solution–were a consistent theme across verticals. Seth Levy, Head of Engineering at Mudflap, a discounted fuel platform for commercial truckers, said, "You have to look at how many bad accounts are being opened for a given period of time, and on average, what are my losses per bad account? The impact of multi-accounting is [that] the rest of your fraud prevention measures will not be that effective."
We need a next-generation device fingerprint
The usage and perception of device fingerprinting as an identity recognition signal ranged significantly from company to company at MRMC.
Some use device fingerprinting solutions, but they aren't working well for them. Others aren't using device fingerprinting at all. Those in the middle admit that fingerprinting has become increasingly less effective recently.
This decrease in effectiveness is related to a number of factors, including the endless stream of new device models and OS versions, the number of devices owned by each individual on average, increasingly sophisticated fraudsters, and restricted access by operating systems looking to increase user privacy (which means fewer accessible device attributes).
Despite these challenges, the root principle of device fingerprinting—that is, using device intelligence to identify discrete devices and users—still has massive potential.
The instability of legacy device fingerprinting solutions is precisely what inspired Incognia to create our next-generation solution, Location Fingerprint.
Location Fingerprint uses a fusion of a proprietary device fingerprint and hyper-precise location data to accurately identify over 99.9% of users without adding friction. It can even re-identify devices that have been factory reset, a long-standing vulnerability of traditional device fingerprinting solutions. This means it's a more stable and persistent identification method to detect fraudsters attempting to create fake accounts.
What does the rise of AI mean for risk management & fraud prevention?
Since the popularization of accessible generative AI tools like ChatGPT, artificial intelligence has been a major topic of conversation across nearly all verticals, and the risk world is no exception. AI was frequently brought up at MRMC 2023.
Why is AI such a big concern for fraud prevention professionals?
While legitimate individuals can use AI to maximize their output, unfortunately the same is also true for bad actors. One of the major concerns in the fraud prevention industry related to AI is that it allows fraudsters to dramatically increase the volume of targeted attacks at a very low cost. Fraudsters want to maximize their return on investment, just like a traditional business, and AI is an effective way for them to do that.
In addition, AI can be used by bad actors to get around platform policies at scale and still go undetected. For example, an AI could be taught to automatically learn and circumvent certain platform thresholds in order to break rules and abuse policies with less risk of being caught. A less sophisticated but just as effective approach is to use generative AI to scale social engineering scams by making scammers appear legitimate or successfully impersonate someone.
This use of AI threatens to damage trust between the platforms and their users. For example, AI can be leveraged to cheaply create hundreds or thousands of false reviews or pieces of content with little human help.
Every marketplace is different, so the specific risks posed by AI will also vary. Therefore it's critical for all organizations to consider how AI could be leveraged against their business in order to defend their platform and educate employees and stakeholders accordingly.
As people bring more and more of their lives to the online world, the need for resilient risk management only grows. As we adapt to new technologies like AI and work to mitigate the associated risks, marketplaces are also concerned about not damaging the experience of their good users. Fake accounts, the power of AI, and finding effective user verification are all challenges facing the industry's risk management professionals today.
At the center of all of these concerns is the theme of balancing user experience with effective fraud risk mitigation. Finding passive and resilient user verification solutions is a major driving force. Landing on the balance between security and user experience is one of the key themes defining the marketplace risk space right now, and will remain so into the future.
Conversations and insights from MRMC 2023 show us that the industry is ready to meet the future of marketplace risk management head on. At Incognia, we're excited to be providing innovative solutions like Fingerprint Plus to support that end.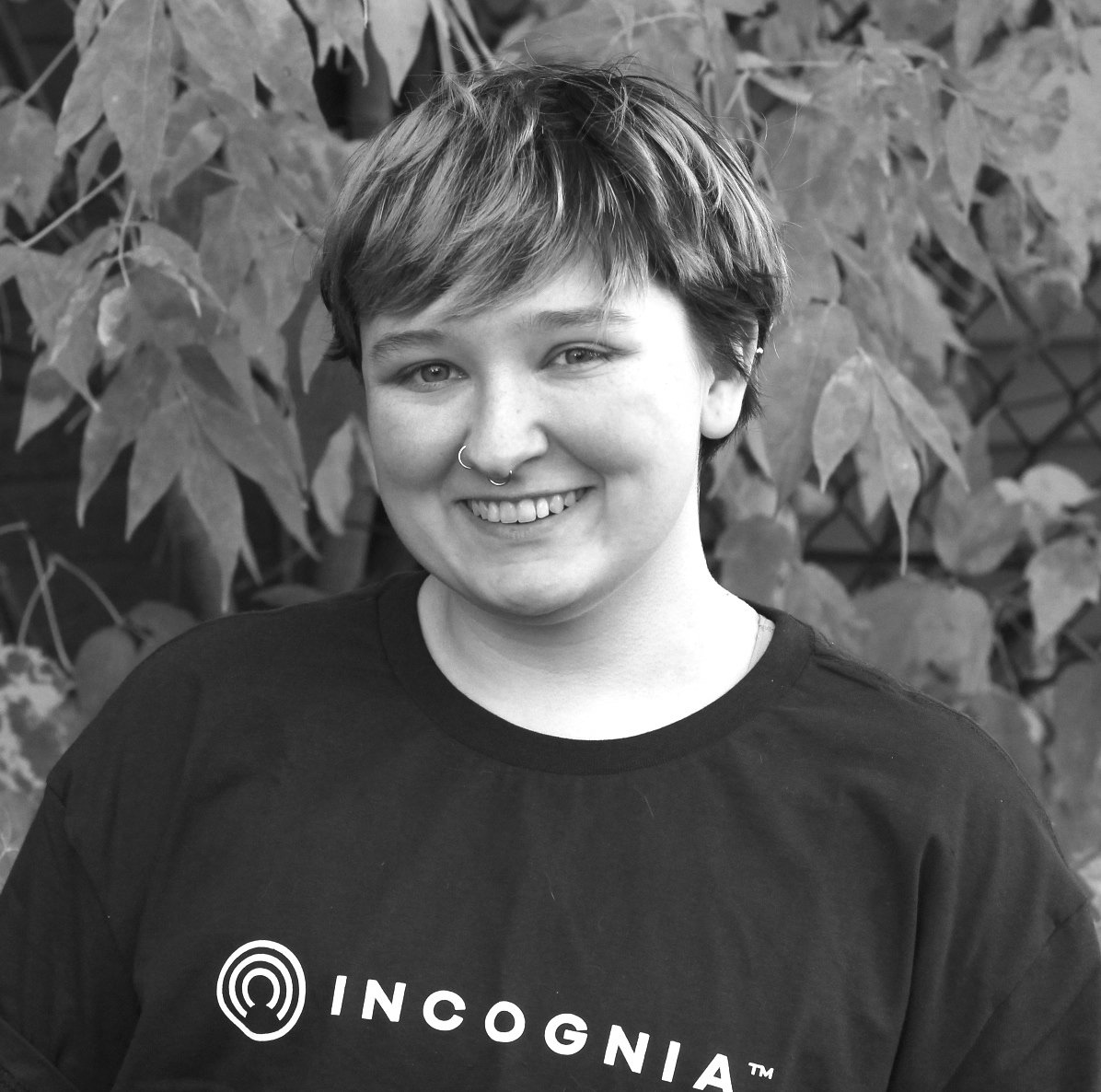 Danny Paulk
Content Creator and Copywriter