Incognia appoints new DPO and reinforces its commitment to privacy
New DPO reinforces Incognia's values ​​and mission related to user privacy, and commitment to adopt measures that go beyond compliance with legislation, ensuring the application of best practices in personal data protection.
On July 14th, Privacy Manager Dayana Caroline Costa was appointed as Incognia's new Data Protection Officer ("DPO"), taking over from former DPO Lucas Queiroz, CSO and co-founder of the company.
Dayana will be responsible for carrying out the DPO activities determined in the GDPR (General Data Protection Regulation of the European Union) and LGPD ( Brazilian Data Protection Law), as well as ensuring that Incognia continues to act as a reference in privacy and data protection, adopting the best national and international practices on the subject and anticipating trends: "The success of our business is based not only on our high-performance technology and the high reduction in the fraud rate in our customers' applications, but also in our commitment to respecting the privacy of our users. In addition to complying with legislation, we genuinely care about the protection of our users' personal data and recognize that compliance with legal obligations does not necessarily guarantee the privacy of the data subject. As a result, we are willing to take measures that go far beyond compliance to effectively ensure the privacy and data protection of our users", highlights Dayana, the new Incognia DPO.
Privacy has been a central part of Incognia's mission, culture and values ​​since the company inception. Our award-winning, proprietary technology, now present in more than 200 million devices globally, uses location and device data to perform analysis and highly accurate risk assessments are onboarding, login, transaction and address validation processes, building a unique location behavior pattern without directly identifying the user. "We believe that the value of technology is to serve humanity and that people should not give up their privacy for security. Our daily challenge is to prove that it is possible to make a technological revolution with greater security in the use of applications and less friction for users without, however, compromising privacy and the protection of personal data", reinforces the DPO.
Incognia follows privacy-by-design at all stages of solution development. Our technology is designed to protect people's identity and prevent access to information that could directly track or identify an individual. Therefore, we do not collect any personally identifiable personal data and apply encryption and hashing techniques to the data that may somehow make it possible to re-identify a user, in order to get closer, each day, to the complete anonymization of this data.
We embed privacy into our systems, operations and architecture in a holistic and integrated way. Privacy is intrinsic to Incognia. Our technology is designed, built and constantly developed with privacy as a central basis, which allows us to maintain a constantly updated Privacy Program and make quality deliveries to our customers, reducing fraud, generating savings and always striving for user privacy and data protection.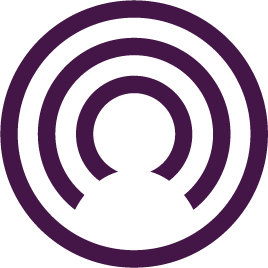 Incognia Blog
Incognia offers the first private identity based on location behavioral biometrics, for frictionless authentication and identity verification.